Light-Gauge Steel Framers
Are you ready to:
MOVE PAST YOUR COMPETITION in floor systems?
TAKE ADVANTAGE OF THE BENEFITS of C-Stud floor joists?
INCLUDE INCREASED MEMBER DEPTH in your parts lineup?
IMPROVE YOUR VERSATILITY in span capabilities?
If you said YES to any of these questions …
Knudson has news for you!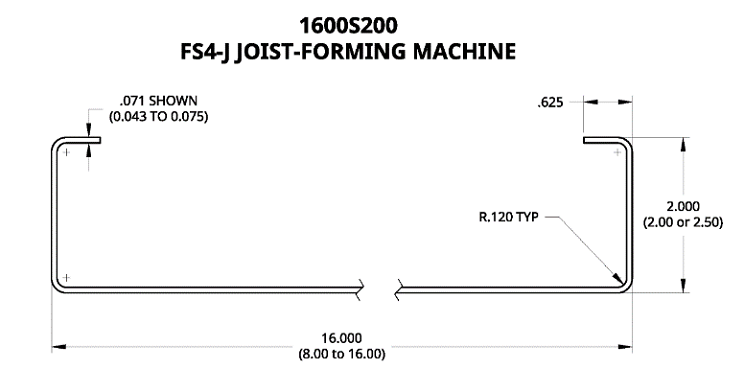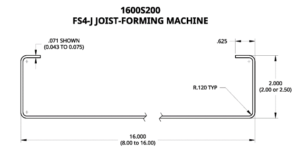 Coming in July – the FS4-J Joist Forming Machine
The FACTS:
Web: 8.00, 10.00, 12.00, 14.00, 16.00-in
Flange: 2.00, 2.50-in
Return: 0.63-in
Line Speed: 120 ft/min
The FS4-J features EVERYTHING YOU WOULD EXPECT from a Knudson Roll Forming Machine
Durability: Exceptional
Quality: Second to None
Integration: Full CAD-to Component Capability